VCHRI Celebrating 20 Years of Research Excellence
May 9 @ 8:00 am

-

5:30 pm
Paetzold Auditorium, Vancouver General Hospital, 899 West 12th Avenue, Vancouver
Intended Audience
All members of VCH and UBC research community (investigators, clinicians, trainees, research and administrative staff)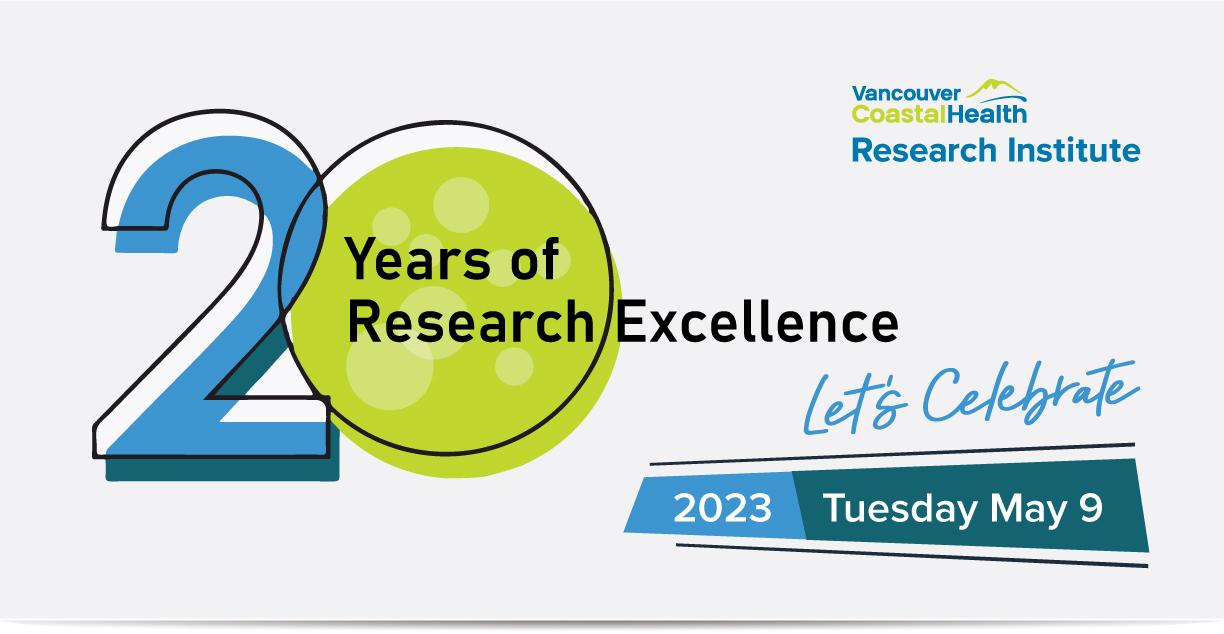 2023 marks the 20th anniversary of the Vancouver Coastal Health Research Institute (VCHRI). Since our inception, VCHRI has played a pivotal role in leveraging the impact of research on public health and patient care.
Join us on May 9 as we celebrate two decades of groundbreaking research discoveries that have transformed health care delivery in British Columbia and beyond, through a variety of exciting activities:
Celebrate the direct impact of health research on patient outcomes with a full-day lineup of panels and presentations
Explore the latest health care technology trends and win prizes at our Innovation and Industry Showcase
Network with colleagues and make new connections while enjoying free-flowing food and beverages
Event highlights
Presentations

Untapped potential of technology in health care delivery
Innovation, translation and commercialization in today's health care system
Empowering women in research to move women's health forward
Moving innovative solutions into clinical practice

Panel discussion

Strategies to influence healthy aging and quality of life for seniors

Keynote presentation "Translational Perspectives on Bridging the Bench and Bedside at Vancouver General Hospital for Acute Spinal Cord Injury" by Dr. Brian Kwon
VCHRI Investigator Awards Presentation
Innovation and Industry Showcase [12pm – 5pm]

NZ Technologies
SapienSecure
SnapCyte
Centre for Aging SMART
Centre for Cardiovascular Innovation
Centre for Lung Health
Djavad Mowafaghian Centre for Brain Health
International Collaboration on Repair Discoveries (ICORD)
Ovarian Cancer Research Centre (OVCARE)
Featured Speakers and Speaking Program
Follow #VCHRI20Years for event updates.
The event is proudly sponsored by the VGH & UBC Hospital Foundation and UBC Faculty of Medicine.